Soft hand feel, stretchable, and fitting, our comfort category is able to provide our clients on quick dry (wicking) function, cooling (warm) ability and with variety weights options. With extra finished process, the textile is able to help the skin to release the heat quicker than normal textile.
Wicking or Quick Dry:
Wicking
or
durable wicking
(up to after wash 20 times), this function is able the fabric to take away the sweat away faster, thus provide a dry, cooling for the wearers.
Temperature adjustment:
(Either the simple cooling/thermal or the latest Smart-Temp control)
Cooling:
The heat from human body will be diffused by quick wicking function (Heat of evaporation), and thus reach the cooling effect. This function is able to be made by Yarn or by Finished.
Heat preservation:
By using the nano-carbon or graphene, the Far-IR Spectral Emissivity and high thermal conductivity ability, plus combine the proper yarn/textile structure to acquire the heat preservation function.
Smart Temperature Control:
To remain human body under comfortable status, fabric is produced by using the material such as: Graphene yarn/print, which would have Exothermic or Endothermic reaction, depends on temperature variation.
Light weight: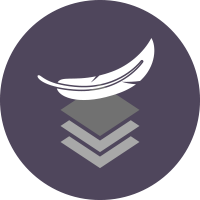 From light weight to ultra-light weight fabric, we are eager to provide our clients the variety choices. Range from 20 gsm to 100 gsm, our light weight products can definitely work with our client to create the most comfortable and light weight windbreaker/outdoor wear.
Stretch:
The stretch fabric can be adjusted with body movement; and with its proper stretch, adding and increasing the drape (more skin-friendly) appearance, also provides a greater range for body movement. There are many choices of stretch fabric, either including SPANDEX or SPANDEX-free options.